5 Things That Will Increase Your Chance of Successful Debt Recovery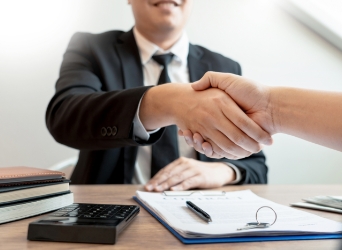 December 14, 2021
The coronavirus pandemic affected businesses globally. Many companies experienced cash flow challenges and some even went out of business. Learning to manage debt recovery is a critical skill that can help keep your business afloat. Whether you are a small business owner or running a medium-sized enterprise, you should consider the following debt recovery activities for successful debt management Singapore.
Have Accurate Data of Debtors

One of the most important activities that you need to consider is having accurate data of debtors. Only when you have reliable and accurate data can you expect to make effective decisions. It will help with debt collection. You must keep track of customer details such as name, address, contact number, financial status, employment, and account balance. It will help increase client satisfaction and allow you to pursue effective debt recovery Singapore. Invest in debt recovery and collection software for the best results.

Leverage Artificial Intelligence and Machine Learning

The next tip that you need to consider is leveraging artificial intelligence and machine learning to do the work for you. There is no denying that the two technologies will power the future of debt recovery. With the right software, you can harness their power to conduct advanced analytics and stay on top of your game.

Provide a Solution

Instead of hounding your debtors with excessive communication, it is prudent that you offer a solution such as a proposed payment plan. It will make all the difference. Come up with a fair, mutually agreed upon payment schedule that you can present to each customer for a resolution. The fact is that a holistic approach will ensure that you are able to recover more debt.

Be Compliant

The next thing that can help increase your chance of successful debt recovery is remaining compliant. There has been an increase in regularly demands ever since the coronavirus pandemic broke out. The government has provided greater protection to citizens. If you fail to follow the regulations, you could end up facing steep fines. Therefore, you must stay updated about the latest legislation.

Follow an Omnichannel Method

When it comes to pursuing your debt, it is important that you follow the omnichannel method. It is the best approach that will help you with debt management Singapore. Taking a digital approach to debt recovery will allow you to communicate with debtors using channels that are most convenient for them. It could be Live Chat, SMS, or email. The best thing about an omnichannel method is that it automates a lot of the work so that you do not have to waste time performing mundane tasks and can focus on improving customer satisfaction.
Hire the Best Debt Collector Singapore

Lee Tan & Partners specializes in debt management, debt consolidation, and debt collection. We are dedicated to providing our clients with personalized solutions and consolidation plans. With over ten years of experience in the debt consolidation services industry, we have handled many types of cases. Thus, we have the experience needed to help anyone regardless of their level of debt and their type of case.