How Can You Choose the Right Debt Collector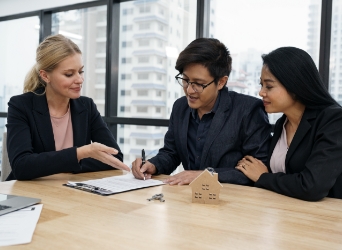 December 14, 2021
To maximize the value your debt collector can offer, you must pick the right one at the right time. Unfortunately, no matter what kind of business you run, invoices get ignored, and customers give excuses. In such cases, you should look into professional debt recovery services or if the customer does not adhere to a payment plan or denies responsibility for the debt. But how do you know which debt collection company is the best fit? Well, here are some things to watch out for if you want to do debt management the right way.
●    Referrals
Use your contacts within the industry or in your locality. Talk to friends and other business owners to identify a collection agency they have had experience with. Success stories and testimonials on sites and reviews are also great for finding the debt collection agency. This is because such an agency probably has experience dealing with the same or similar clients and can leverage their expertise for a quick and amicable solution to the issue at hand. In addition, make sure you do proper research, what they promote, whether they are credible, and so on.
●    Pay attention to details
Before you finalize an agency, make sure you look through the pricing and percentage cut to be given. Also, get an idea about the collection process, how transparent it is, and whether it is successful. Also, ask around whether their collection fees compare to the market prices.
Other things to pay attention to include whether the fee is contingent on recovery, if it is a fixed fee, or a percentage of the collection, and so on.  Also, check if the agency is accredited or authorized, what awards they have won, etc.
●    Communicate
Communicate to the agency so that they know what you expect and you know what the process is like. This is a great way to identify what customer service the agency provides. Also, ensure that your needs and requirements are heard. Look out for the availability of any portal services that help you track your progress.
Finally, talk to someone who has used the services before to know what kind of relationship they had with the debtor after collection. For example, ask them whether their future business was impacted, if the debtor heard them properly, and so on.
In conclusion, choosing the right collection agency need not be a huge task. All you need is an organization that knows what you are looking for and is willing to provide the help you need without hampering your business. Make sure you are familiar with the agency's track record, strength and reputation before hiring them. Also, look for licensing, reporting, and documentation so that they do save you time and money in the long run!